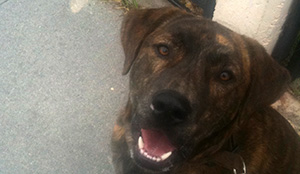 We take great pride in our care of your furry family and home while you are away. If you have the time and have used our services, please spread the word on Yelp (or email me directly to post here). It's much appreciated. And here's what others have to say about us!
Dogs and Cats:
Bill S: My dog has severe separation-anxiety issues, as well as an extremely wicked flea allergy, and we've had a steady sitter for many years who did a 95% great job in looking after him.  I thought that the quality of work I got with my old sitter was as good as things got. When my life circumstances changed and I moved, I needed to find a new sitter to look after my critter.  I had no way of knowing that I'd find someone who hit 110% or greater when taking care of my dog!

Heather is a frighteningly thorough, detail-oriented, and compassionate petsitter, and it's a joy to have complete trust in someone working inside my home unattended.  From the very beginning of the engagement with a meet-and-greet for the dog to observe how I interacted during walks, to the detailed spreadsheet outlining all medical issues and recourses for them, to the way my house was left clean and neat, all mail in one place, and my dog perfectly happy, the entire experience was amazing.

Normally after a week with twice-daily sitting visits, I would come home to a dog who was a bit dandruffy and sneezy, and completely overwhelmed and happy to see me home. When Heather looked after my dog, it was an entirely different experience:  It was as if I'd gone out for a quick bite to eat down the block 20 minutes ago, and while I was gone somebody brushed my dog and ran him ragged to relax him.  As one of the other reviewers mentioned.. I have a sneaking suspicion that Heather takes better care of my dog than I do.  Five stars across the board.  I wish I had a sixth to grant.
And Willa  T: I have been very happy with Pads N Paws since Heather first started taking care of our cats over a year ago now. I can tell that Heather gets a kick out of my cats and understands their personalities.  I have even received photos of my cats from her on my phone while I was away!
I was wary at first of hiring a cat sitter and having someone I didn't know coming into my house, but meeting her helped a lot with that because she's obviously an animal lover and a nice person and I became comfortable with her right away.  Now I love knowing she's coming by twice a day, checking on the house just as much as the kitties!   I joke with her and tell her that she takes better care of my cats that I do.
You can also see these dog and cat reviews on our Yelp business listing.
Bunny Boarding:
From JD: We've kept rabbits in our house since the mid 90s, and Heather & Paul are pretty much our go-to for any kind of boarding of our rabbits – even and especially when that involves a bun that needs more than just the usual TLC. Many folks who've minded the 'kids' think of them, however innocently, as just 'vegetarian cats with long ears & short tails'. They really gets how rabbits live & play. That they are in the same town we are, even if on the other side, makes this even better. Like the above poster, I'd drive much further they're so awesome.
From ea: It doesn't get better than Paul and Heather. I drive from the South Bay and would drive even further–they're THAT good. Here's why:
1) Expertise: Our rabbit always comes home happy and sometimes even better than we left him! Bunnies can be delicate and not just any pet-sitter knows how to care for them–Paul and Heather are truly "rabbit whisperers." Other than my vet, they are the most knowledgeable people I know when it comes to bunnies and their care. I feel entirely at ease leaving our pet in their care.
2) Facilities: Heather and Paul's home base is easily accessed and I am always impressed with how sanitary their facilities are–no smells or mess! My rabbit is kept in a spacious x-pen with daily social time with Heather and/or Paul.
3) Communication: Last summer, Heather emailed us with status updates and photos! Our requests are always quickly and professionally responded to via text or email.
4) Network: Heather and Paul have easy access to and are familiar with some of the best rabbit veterinarians in the bay area. I found my vet through them!
I cannot say enough good things about them. Unparalleled! A++++
From Lisa I: Heather and Paul are compassionate and expert caregivers of rabbits. I have entrusted the care of four of my rabbits to them over a period of almost eight years because I travel extensively and know my rabbits will be in a happy and safe environment. We always refer to Heather and Paul's house as my bunnies' second home or their "sleep over camp". Their bunnies and cat are the "cousins".

Paul and Heather have also handled several medical issues perfectly and dispense medications better than I. They bonded two of my bunnies and found me a wonderful bunny when one unexpectedly passed away. They can do it all expertly!
I give Heather and Paul the highest personal and professional recommendation.
From Lisa P: Paul and Heather have been taking care of my bunnies for years. I have had 3 very special needs rabbits; one with a seizure disorder that required medicine 4 times a day, another with chronic jaw and dental disease and the third a chronic eye and personality disorder(can suddenly become grumpy and bite). They have never hesitated to take care of them and I always know they are in good hands. If you have bunnies, you need an experienced rabbit savvy sitter. They really go the extra mile!

While on vacation on the east coast my bunny Hercules went on a hunger strike for 10 days! They brought him to his veterinarian, assist feed him for days, gave him subqutaneous fluids and let him sit on their hearth to feel more at home. He was fine and maybe just missed me but he was well taken care of.

Best rabbit sitters around!
You can also see these bunnyboarding reviews on our Yelp business listing. Please check out the two filtered links at the bottom of the reviews. Don't know why they are filtered, but they certainly are valid.